At OnMilwaukee, we believe in lifting up all voices and using our platform to support others' dreams.  And that's what we hope to do for Dominic the Food Reviewer. When I first met Dominic almost two years ago, I was impressed by his passion, his curiosity and his interest in improving his writing. Over time,  I've not only enjoyed getting to know him better, but he has taught me as much as I have him. My hope is that you'll not only enjoy reading Dominic's reviews, but also glean understanding and joy from seeing the world of food through his eyes.   – Lori Fredrich, Dining Editor

For this week's review, I had the pleasure to meet the founder Chef Jesse Musa and Head Chef Marco Lezameta at Casablanca, 728 E. Brady St.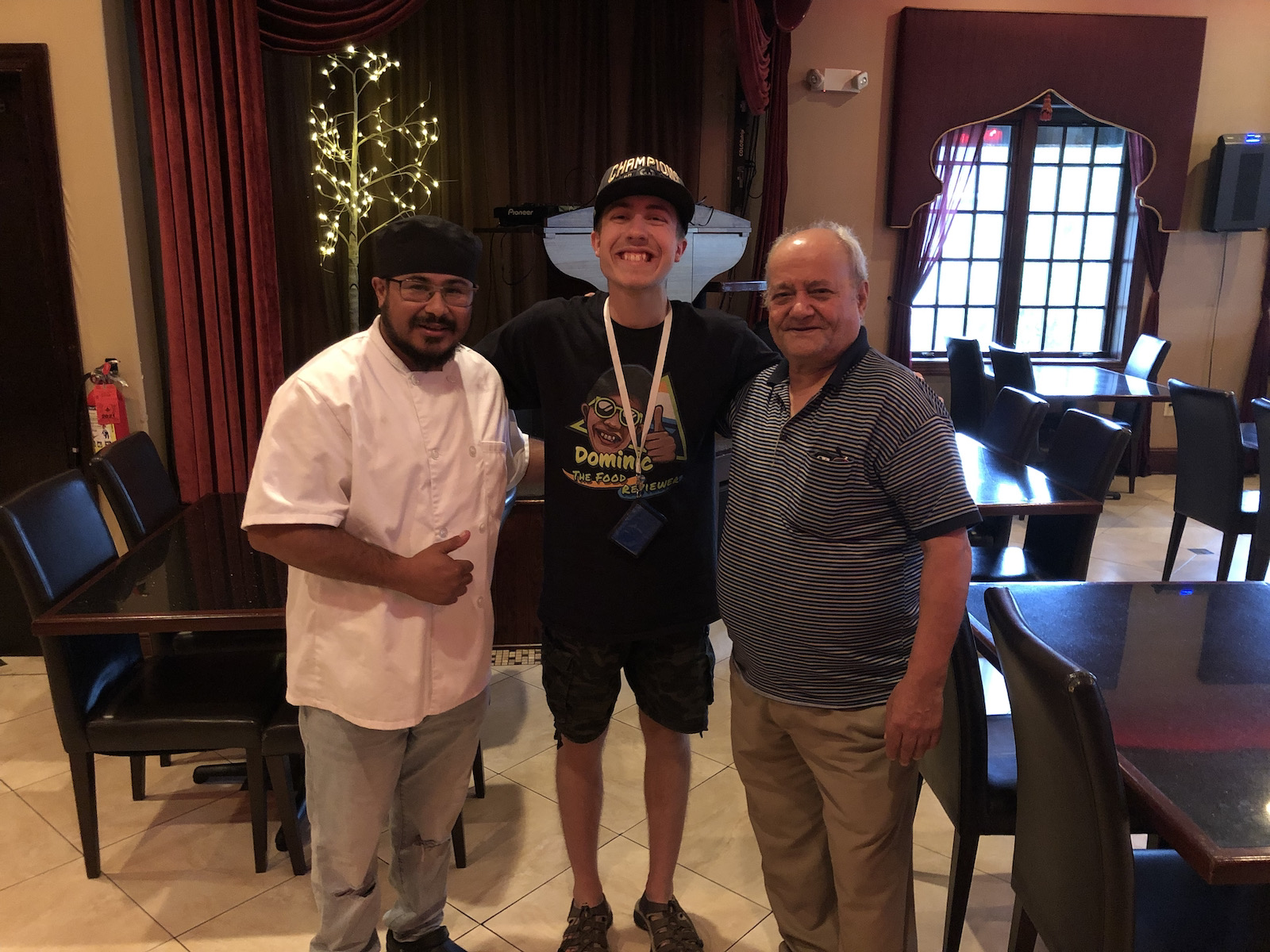 Chef Musa sat with me and my dad for a generous amount of time and told us his incredible journey from growing up in Jerusalem to opening multiple restaurants here in Wisconsin.  

As a young boy growing up in Jerusalem, Chef Musa worked at his dad's bakery. Every morning at 2:00 a.m. he would assist his father and then go to school. After a full day of school, he would head right back to work at the bakery. In 1971 he immigrated to the United States and would eventually open up Casablanca, a restaurant named after one of his favorite movies.  

When speaking with Musa, you could hear the passion he has always had for cooking. As he stated, he has always "cooked from his heart."  When opening his first restaurant he wanted to introduce Milwaukee to high quality Middle Eastern cuisine and recipes that had been handed down to him from multiple generations. Chefs Musa and Lezameta treated our table like we were family.  You could instantly tell how much both chefs cared about their customers and for the people of Milwaukee. 

The restaurant itself is absolutely beautiful. It has a very nice outdoor patio area upstairs overlooking Brady Street.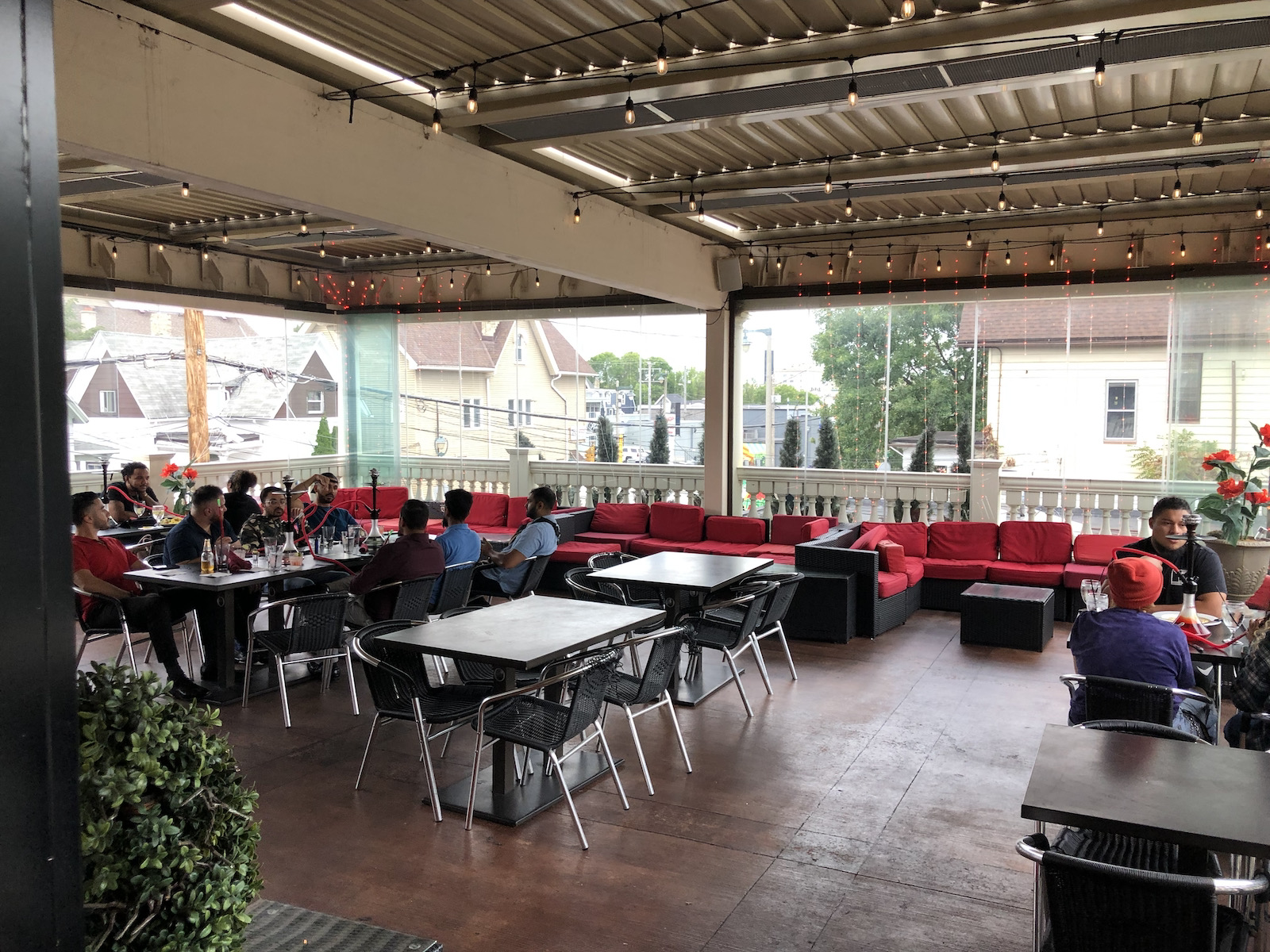 Casablanca has two floors with a large bar both downstairs and upstairs. The very large and open feel to the restaurant, along with natural lighting makes the atmosphere very welcoming. I also really enjoyed the soothing Middle Eastern music playing in the background.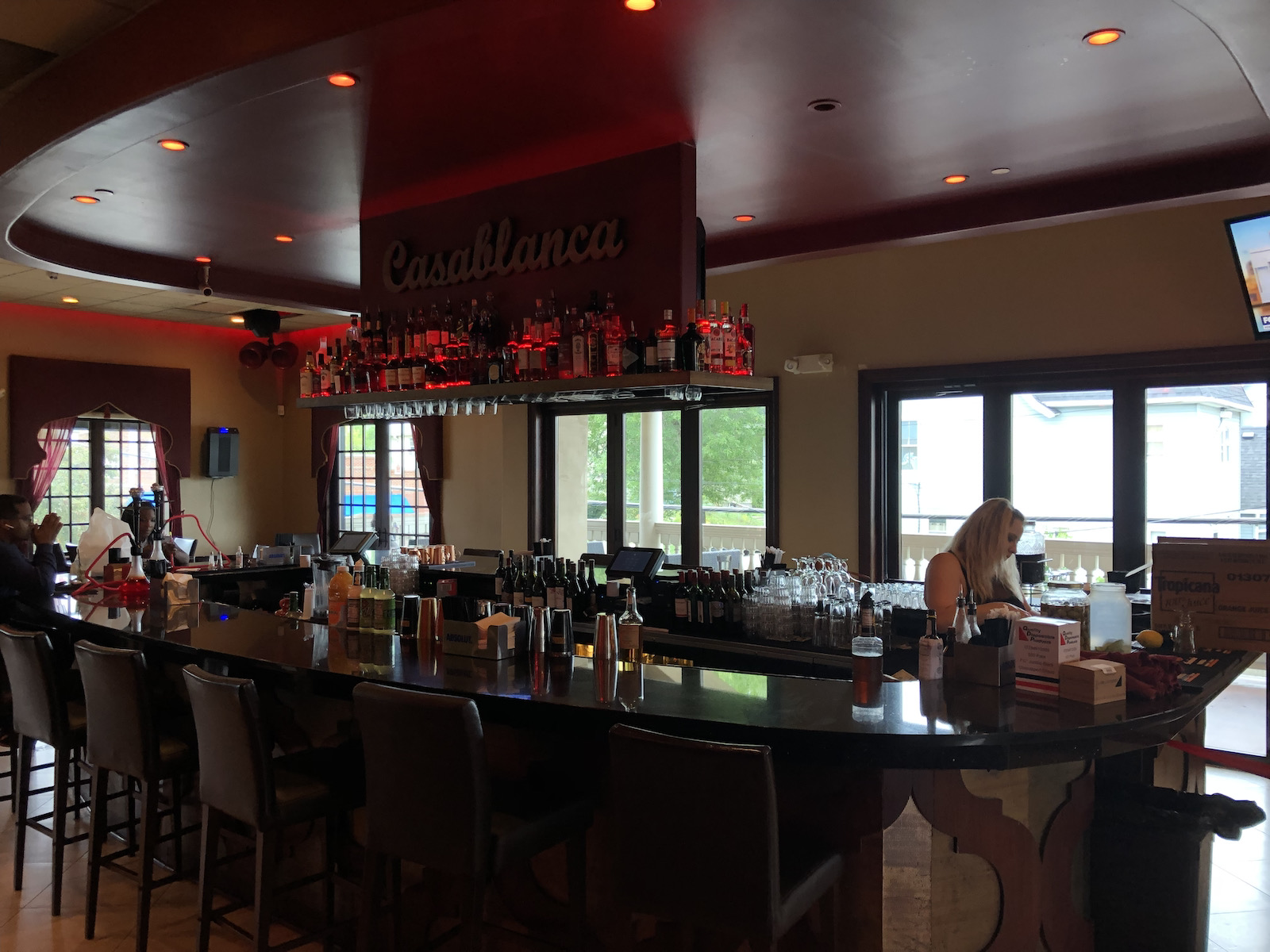 For dinner we shared a family platter ($23.95 per person for parties of four or more). It was an absolutely stunning display of food. The colors from the vegetables and all the meat in the middle made the dish almost too beautiful to eat. The appetizer platter came with hummus, baba ghanoush, falafel and pita bread. The falafel was fluffy on the inside with a perfectly spiced crunchy outside.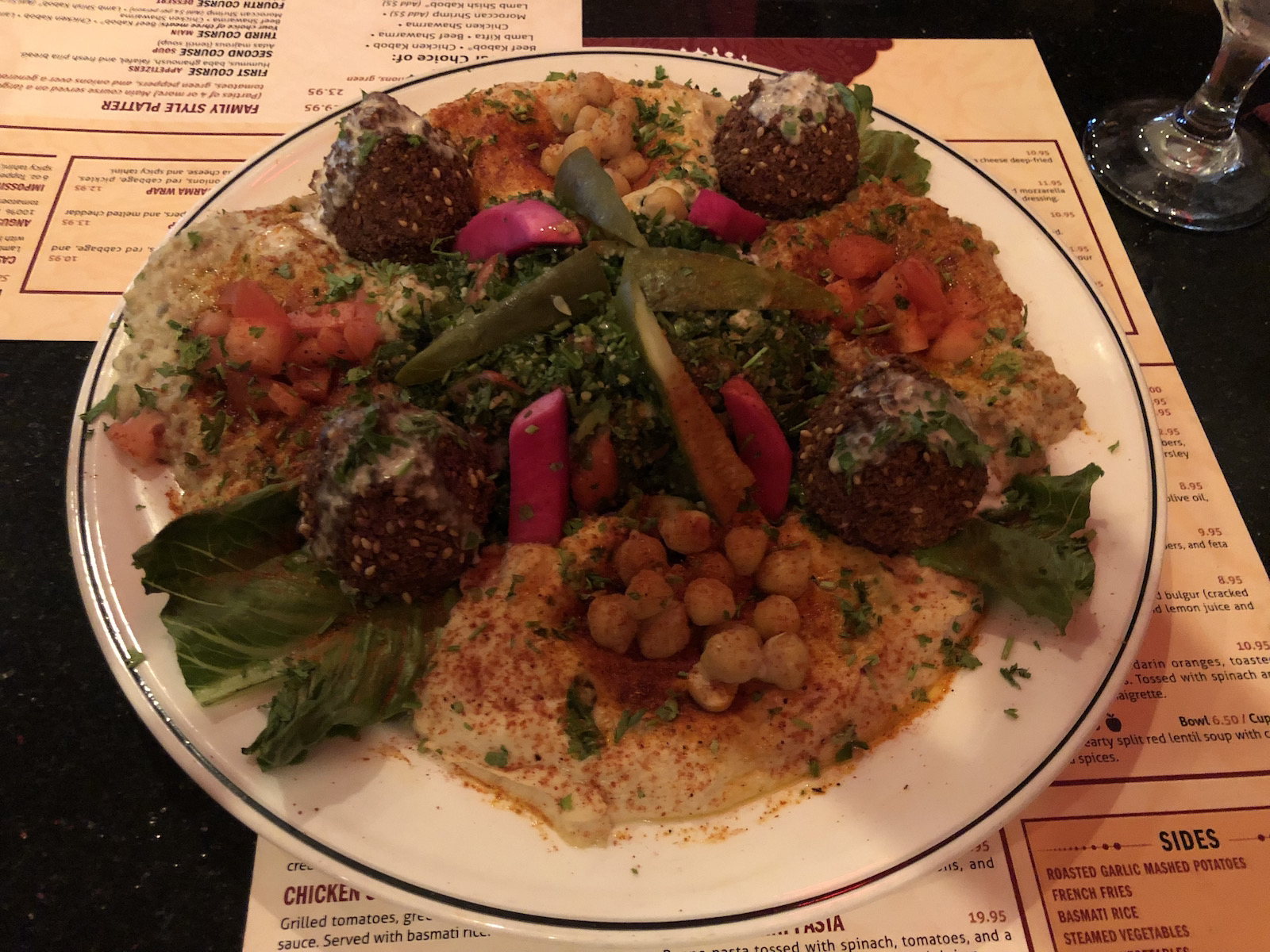 Our main course consisted of beef and chicken kabobs, lamb kifta, beef shawarma, chicken shawarma, moroccan shrimp with rice and vegetables. My favorites were the chicken kabob, and the Moroccan shrimp which had a perfect amount of seasoning and was well marinated.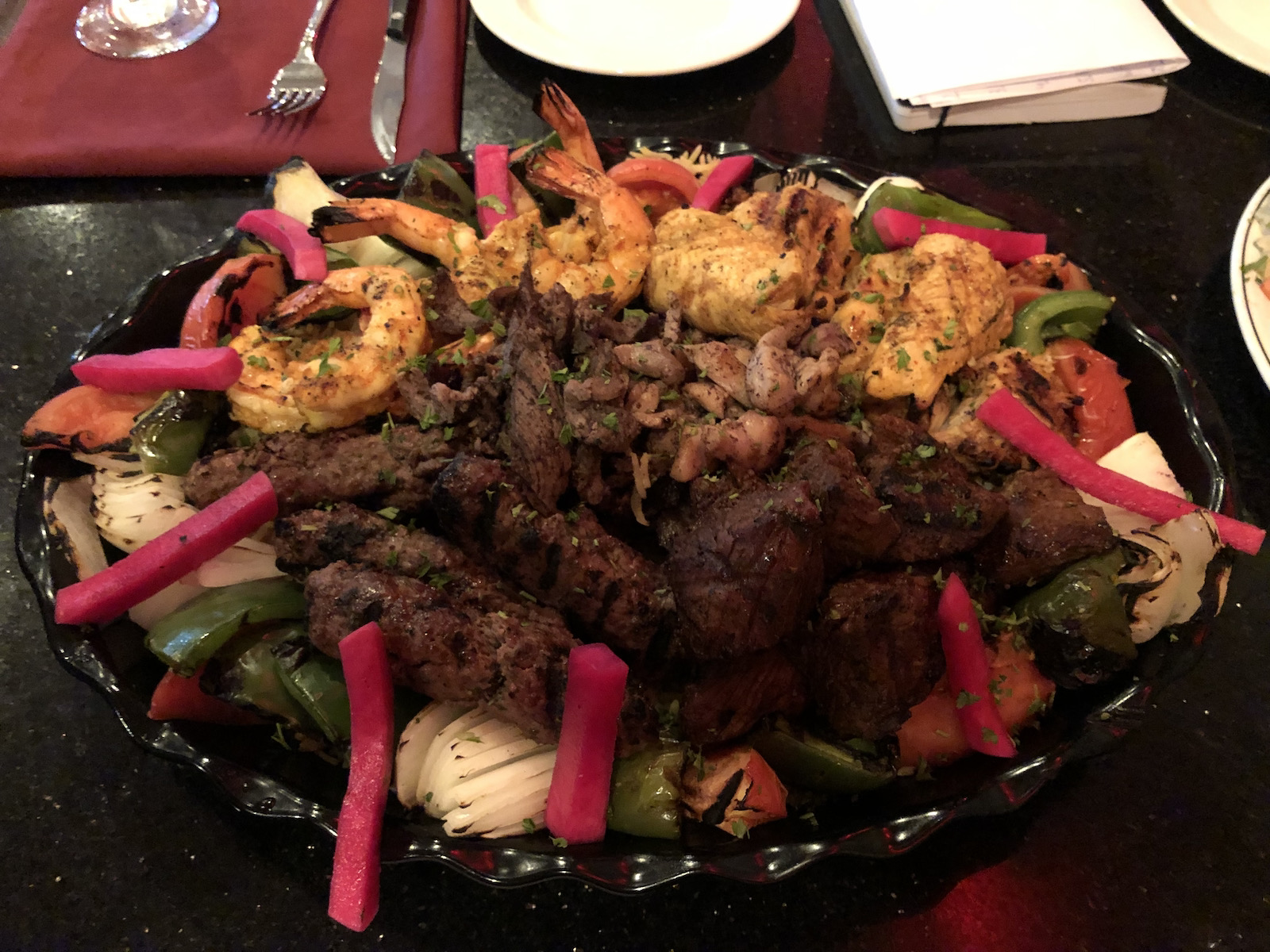 The rice had a slight cinnamon tang to its taste. Last for dessert we had baklava which had a nice thin layer of breading and crushed up nuts inside.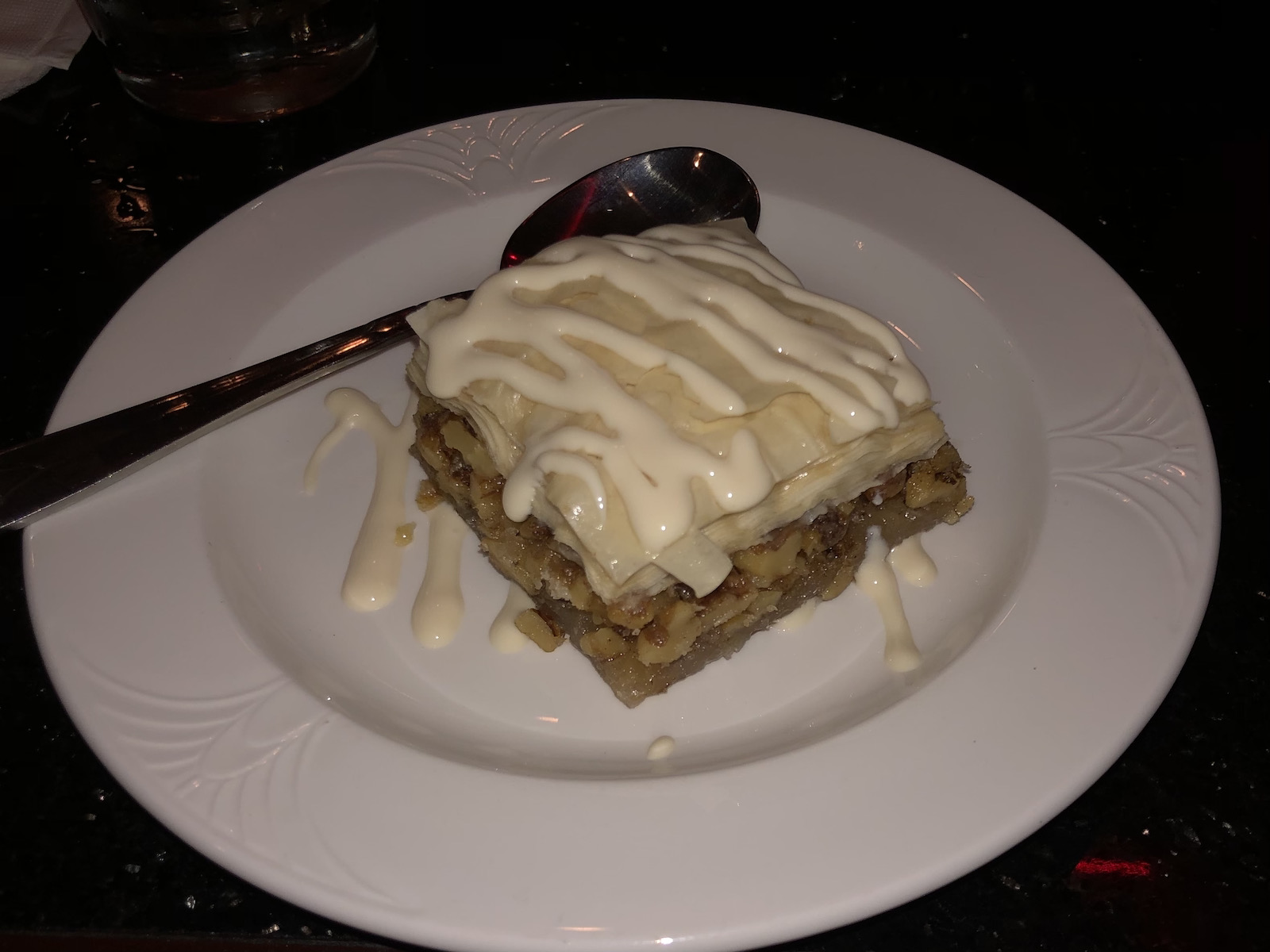 There wasn't any food on the plate that was left untouched. Each item was as good as the next. Adults can also enjoy a session of hookah (with a wide selection of flavors to choose from) after consuming a very large and satisfying meal. 

I had such an out-of-this-world night, getting the opportunity to sample so many Middle Eastern dishes and to speak with such generous and kind chefs. I felt I had traveled outside of Milwaukee for a night. I am very much looking forward to going back again in the future. You should definitely give this restaurant a try because Chef Lezameta is a one of a kind cook. It was obvious you do not have to be a food reviewer to experience the kindness of the staff and servers. I was so impressed by everyone's passion for cooking and giving the customer an incredible experience on top of a delicious meal. .

You can also visit the Casablanca in Brookfield at 17800 W. Bluemound Rd.